Our resources

We offer all the Primary French and Spanish resources you need to meet the MFL Programme of Study curriculum requirements at KS2, as well as a range of stimulating language resources for EYFS and KS1.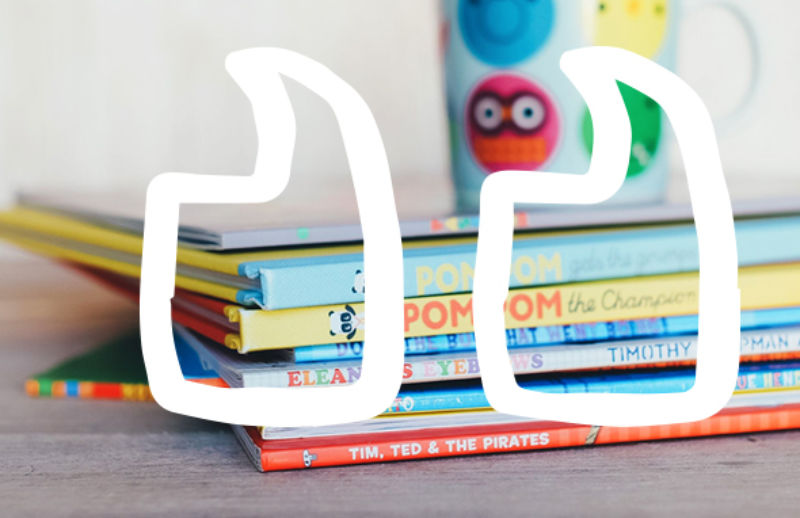 Experts in the field
With us, you have the security and reassurance of an established brand plus a long and proven experience of teaching French and Spanish to young children. Our resources are tried and tested with over 60% of UK schools choosing to use them to teach their pupils.
Training & support
Our team of language experts are fully trained to provide full product and technical support. Our affordable training courses offer focused product training as well as hands-on activities, enabling you to develop and competently deliver your MFL policy.
Award-winning resources
We are fortunate enough to have won many awards over the years for our programmes and classes. We are delighted that our resources still continue, today, to be recognised for the exceptional quality that they offer.
Education tours
Our tours to Northern France are the perfect way to provide pupils with new and exciting learning experiences. The everyday realities of a foreign language together with sampling unique opportunities are ideal for personal and social development.
What we offer
We offer a full range of resources for both the specialist and non-specialist language teacher. Our products enable you to provide the very best in French and Spanish teaching within your school.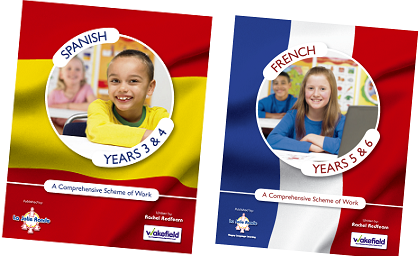 State schools and academies
Teach with confidence
Teaching the MFL Programme of Study requirements with confidence couldn't be easier with our award-winning French and Spanish Schemes of Work. Perfect for the non-specialist and an aid to the more experienced language teacher, schools are able to deliver four years' worth of teaching. Our scheme offers flexible, proven lesson plans, enabling you to confidently meet the curriculum requirements. Free trial material is available on loan.
For more information, contact our Schools Dept now on +44 1949 839715 or complete our online enquiry form.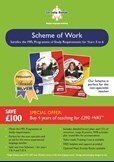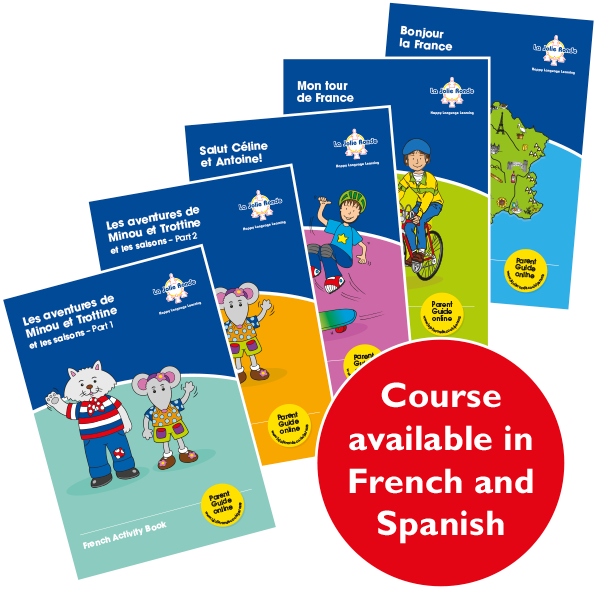 Prep schools
Stay well ahead
Continue to "stay well ahead" in primary languages, taking advantage of our expertise and over 30 years proven record of teaching languages. Our renowned and award-winning Structured Course, which has been devised by teachers for teachers, is a structured programme for 5-12 year olds centering around methodology that is based on real communication situations. Topics are suited to the interests, experience and social and intellectual development of each age group.
For more information, contact our Schools Dept now on +44 1949 839715 or complete our online enquiry form.
Trusted content
Our programme is already used by hundreds of top prep schools in the UK and abroad. Over a seven-year period, pupils will begin to read and write independently, experience language learning techniques and become accustomed to listening. The programme has been devised by teachers for teachers and specifically written for 5-12 year-olds.

High-quality materials
Our programme contains high-quality materials such as a Teacher's Pack which includes a ring binder, detailed Lesson Plans and Photocopiable Masters plus gender coded coloured Flashcards. A full colour Pupil Workbook plus CDs of songs and rhymes plus optional IWB Material (French only). Assessment and Prep Sheets (Bonjour/Mon tour only) are also included.

Extended material for 11+ year olds
For children aged 11+ who wish to continue learning French and Spanish, we have introduced On y va! and ¡Vamos! as follow-ups. These fun and structured programmes will help pupils to confidently progress to a higher level of listening, speaking, reading and writing the French and Spanish language.

Free helpline and support
No matter what your needs, our team of language experts and educational and linguistic specialists are on hand to offer full support and product training.

For more information, contact our Schools Dept now on +44 1949 839715 or complete our online enquiry form.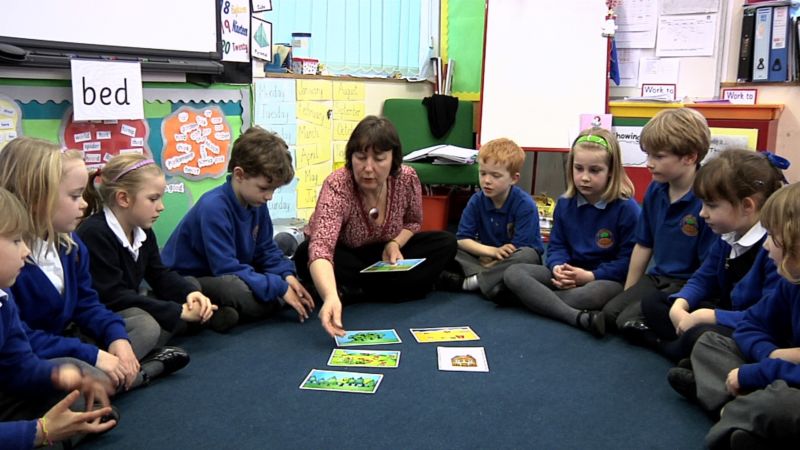 Extra curricular classes
After school classes
We offer pre-school and primary French and Spanish extra-curricular classes, run by our network of over 560 experienced Tutors throughout the UK and ROI. La Jolie Ronde would be delighted to offer French and/or Spanish lessons – to be held at the school's convenience e.g. lunchtimes or after school. All our licensees and tutors are fully vetted and DBS/PVG checked.
SCHOOLS - For more information, contact our Schools Dept now on +44 1949 839715 or complete our online enquiry form.
PARENTS - If you are looking for an after-school class for your child, please enter your details in the 'Find a Class' box at the bottom of this page.
The benefits
Further opportunity for pupils to excel at languages via an award winning programme
A sound preparation and added confidence in languages ready for Secondary
Cross curricular links – supporting other areas – literacy, numeracy, geography
Ofsted Gifted and Talented targets achieved
A contribution to school life – assemblies, concerts
Quality teaching by native speakers
Admin free – we would undertake all administrative/payment communication with parents
A fun approach to language learning
Opportunities for staff development
Planning with staff regards integration of language activities into academic/social life of the school.
For more information, contact our Schools Dept now on +44 1949 839715 or complete our online enquiry form.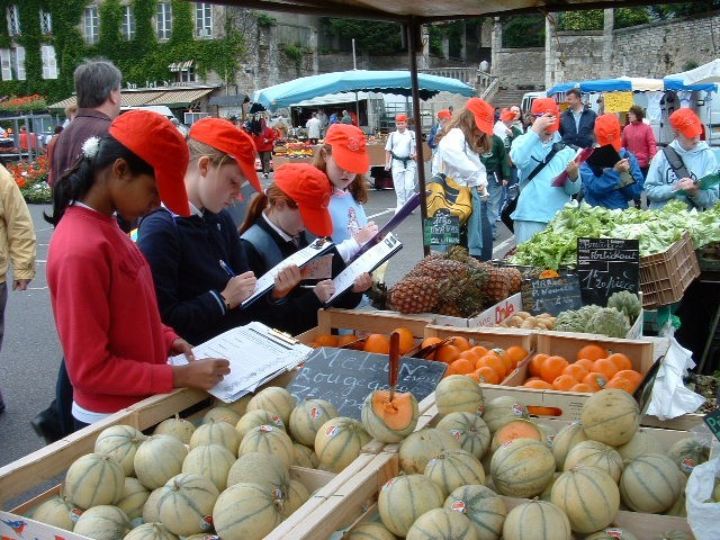 Educational tours
Bring the curriculum to life
It is an exciting time for languages. Therefore what better way to enhance your pupils language learning than through a fun, exciting and educational trip to Northern France...specifically designed by La Jolie Ronde!

Since 1995, La Jolie Ronde, working in partnership with bonded French educational tour operator Langues et Voyages (ELS), has been organising tailor-made tours to France for primary schools. As a result, thousands of children have experienced the everyday realities of a foreign language, as well as sampling unique opportunities for personal and social development. Taking an educational tour with La Jolie Ronde is the perfect way to provide pupils with new and exciting learning experiences.
We offer the following:
Tours individually tailored to your school's requirements and budget
Langues et Voyages - ELS staff on hand at all times
A specially trained bilingual leader throughout your stay
Secure accommodation approved by the French regulatory authorities
Fully equipped coaches with seat belts
A wide variety of fun, educational and leisure activities to choose from
Pre-prepared educational worksheets, based around your visit
Opportunities to correspond, meet and converse with French children
Off peak trips to France. These discounted trips run from November to February and are usually 1-2 nights.
Preview visits
See the venues, accommodation and activities first hand plus complete risk assessment forms. The preview visits are two days and are refunded once your school books a tour.
For more information, contact our Tours Dept now on +44 1949 839715 or complete our online enquiry form.
Don't just take our word for it
Teacher training
Our affordable half-day Training Courses are available for schools, throughout the year, at a central location.
Groups are small and the training focuses on understanding the methodology and using the Scheme of Work, hands-on fun activities, discussions on how to enable your school to move forward once you have your MFL policy in place and ways to provide language learning opportunities for all the staff throughout your school. All delegates will receive a certificate of attendance. Click below to complete our online schools Enquiry Form.