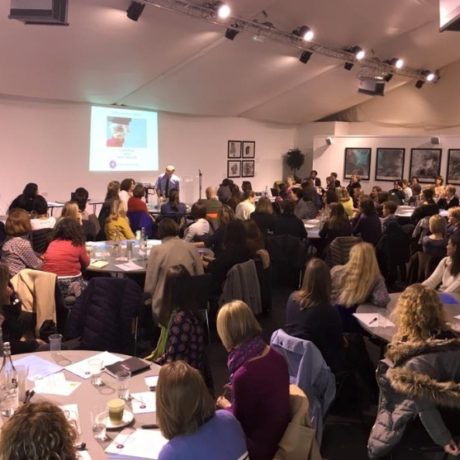 Monday, 21 Mar 2016
LICENSEES GATHER FOR LONDON MEETING
---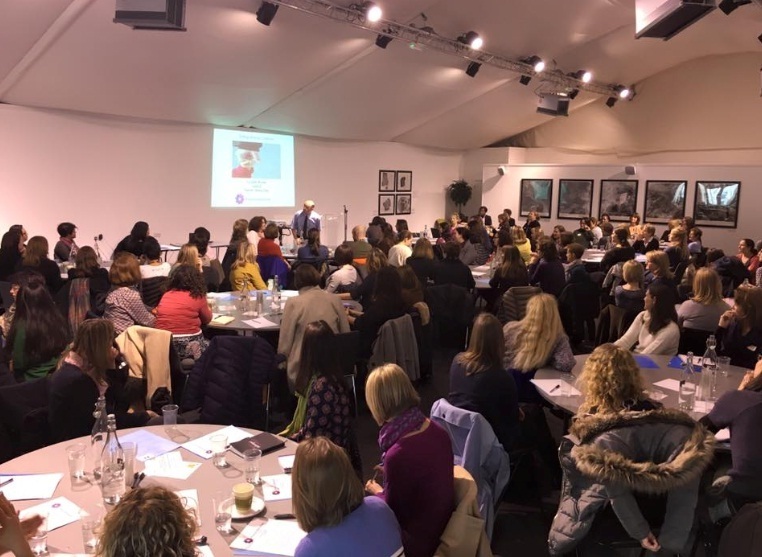 UCL in London was the venue for this Licensee meeting for London and the South of England. Over 140 Licensee and Tutors gathered for an action packed agenda.
La Jolie Ronde's General Manager, Steve Baker, opened the meeting and gave a full company update.
Pivotal Education's Barry Stay delivered a session on Safeguarding children - the most important thing for anyone working with children. Licensees and tutors commented how helpful and important this subject was.
Licensee of the Year was presented to Laurence Thonon who teaches French in and around Berkshire. Laurence has been with La Jolie Ronde for over 5 years and with 2 tutors currently teaches 112 pupils per week.
Laurence was chosen because she understands how a La Jolie Ronde lesson works. She is proficient in her teaching ability and obviously enjoys what she does. It is clear that she has a lovely rapport with her pupils and there is an atmosphere of fun learning within a framework of mutual respect. Laurence pupils evidently enjoy their lessons and they feel safe and secure. Laurence is a shining example of what can be achieved as a licensee with La Jolie Ronde.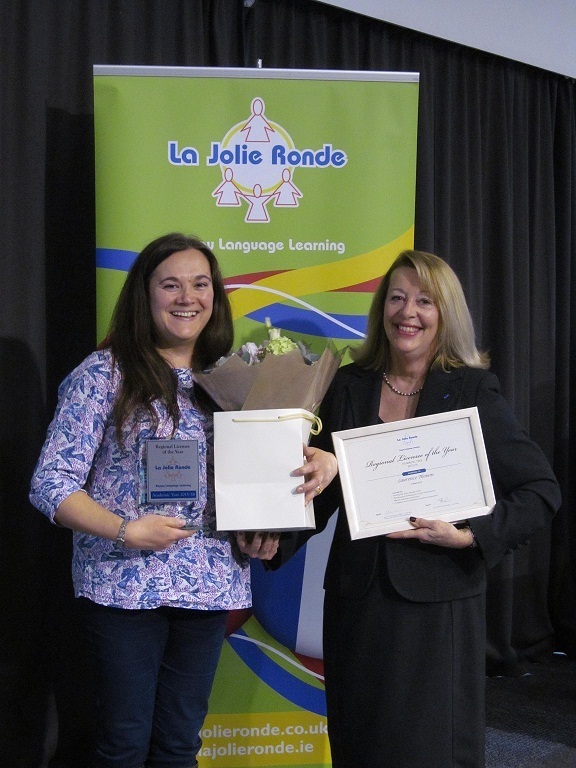 SERVICE AWARDS
Huge congratulations to all our Licensees & Tutors who received their Service Awards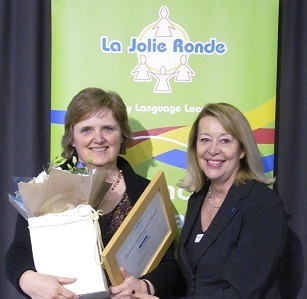 15 Years:
Veronique Lees and Ros Shankla (pictured)
10 Years:
Pierre Dalle, Sarah Hall, Deborah Hollier, Ruth Humphreys, Patricia Kane, Mathilde Pierre-Charles, Sheila Sen, Mathilde Pierre-Charles, Ginny Wadding, Rosie Wiltshire, Cathryn Bird, Jane Booth, Fiona Brown, Lisa Hamilton-Page, Solonge Neyt, Susan Nicolle, Jane Milne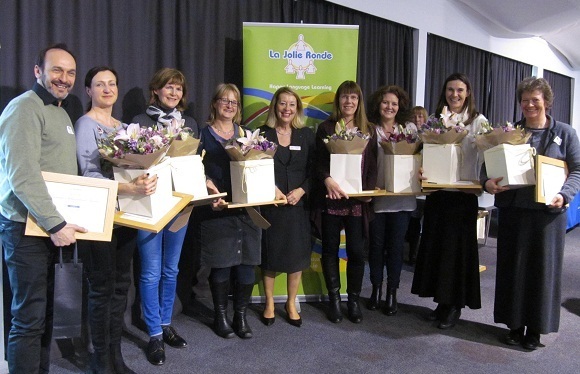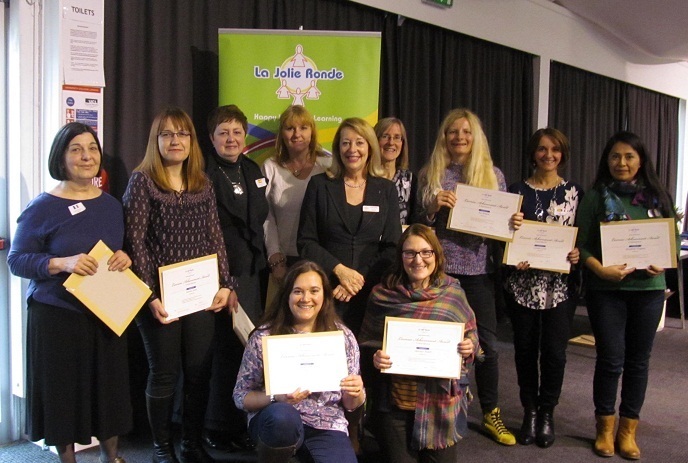 5 Years:
Iva Batusic, Caatherine Hickman, Corinne Jones, Karine Jones, Camila Leslie, Sylvie Mazeau, Laurence Thonon, Anna Rowe, Elizabeth Vergara, Marina Walsh, Claudia Blanco, Helena Chateau Varney, Sophie Dobson, Barbara Kersley-Jukes, Amanda Lykiardopoulos, Mariella Montenegro, Christine Parker, Sandrine Picquart, Muriel Renard, Elizabeth Ruiz, Elizabeth Teal, Maud Thiollier