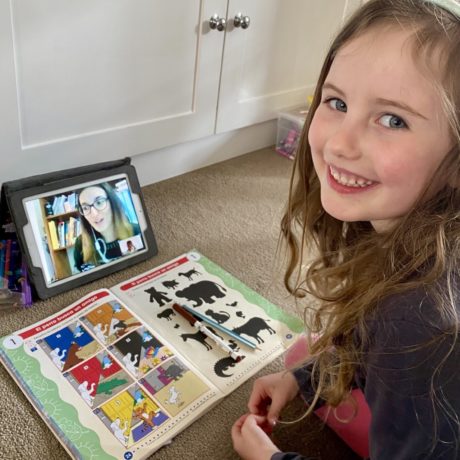 Tuesday, 05 May 2020
We Can Offer You Much More Than An Online Class
---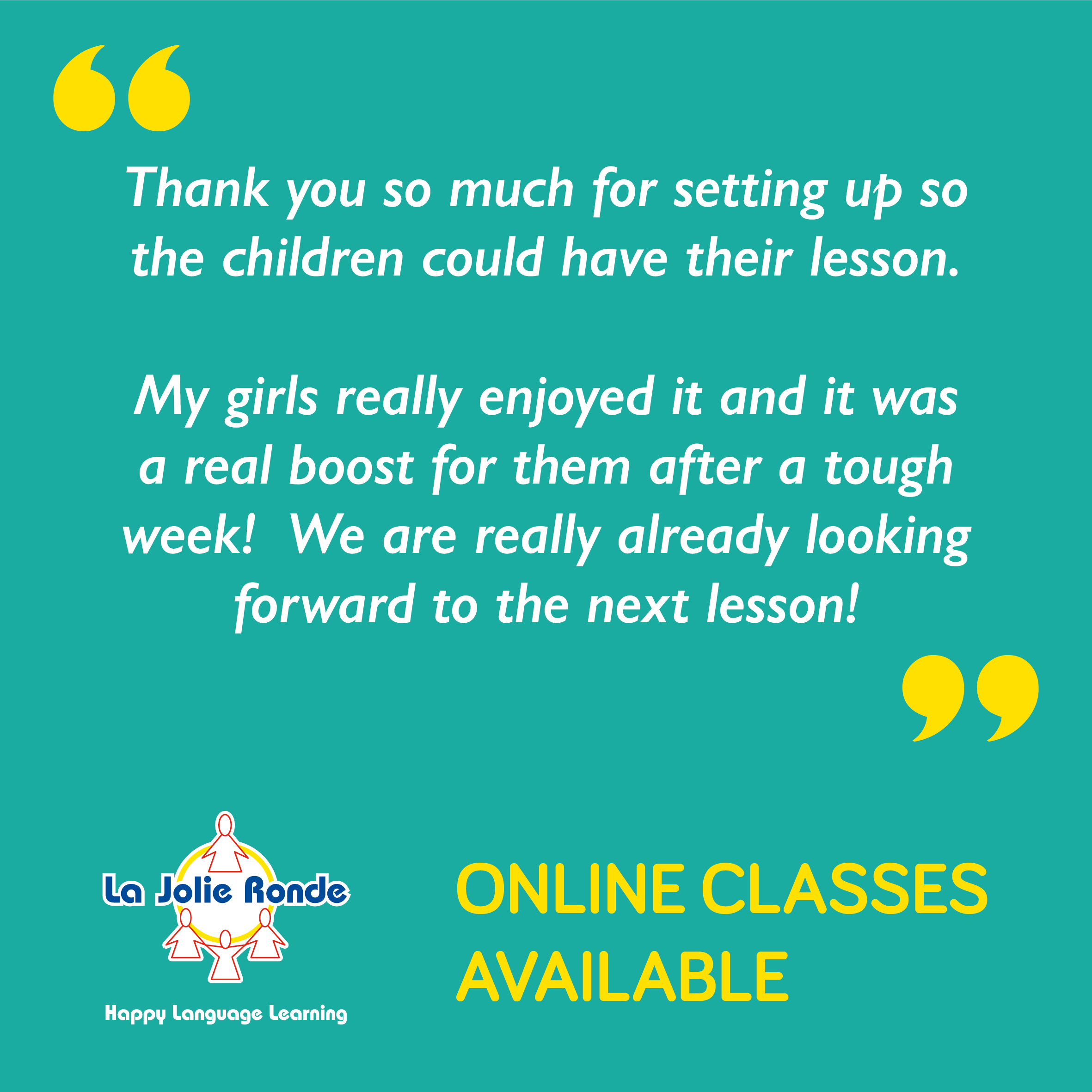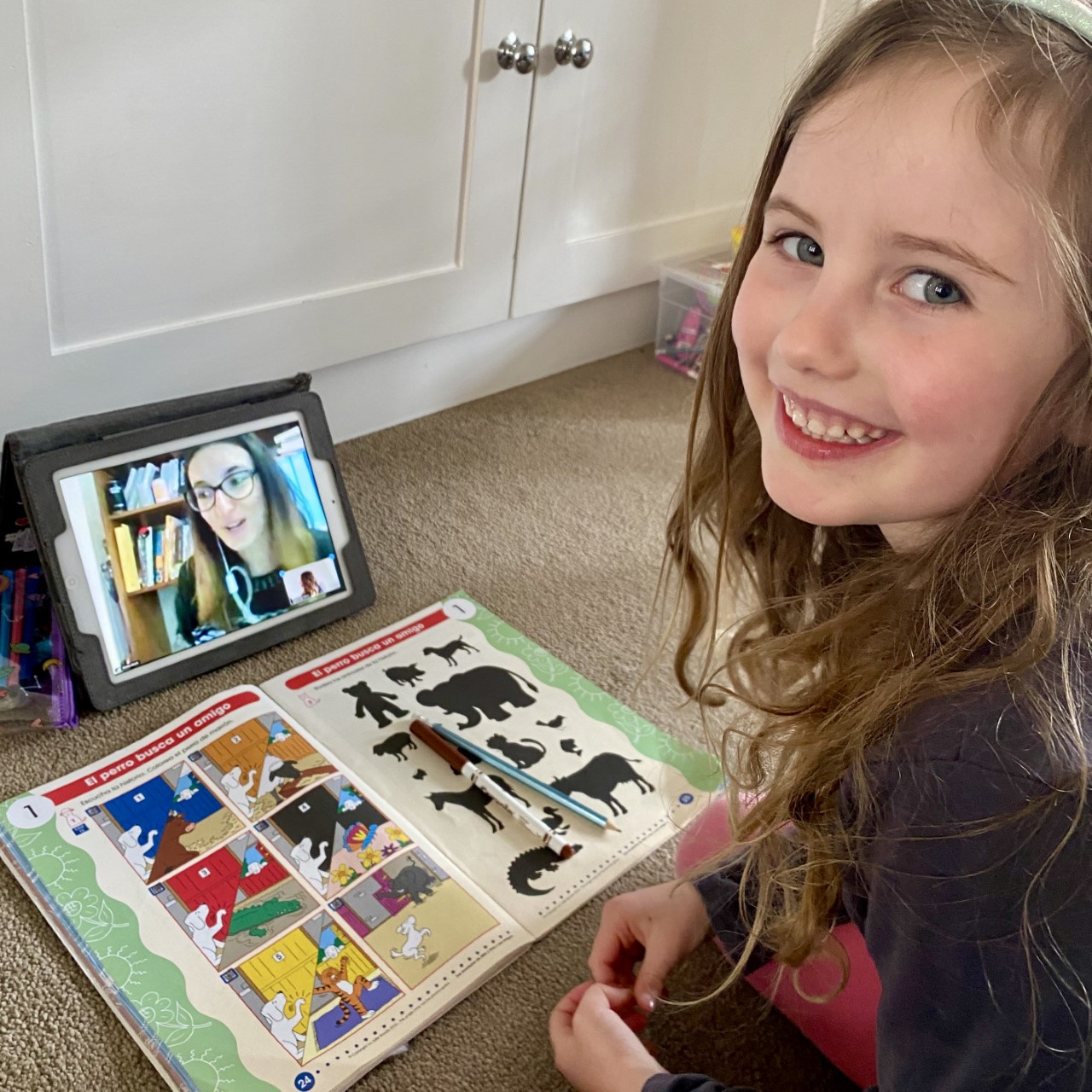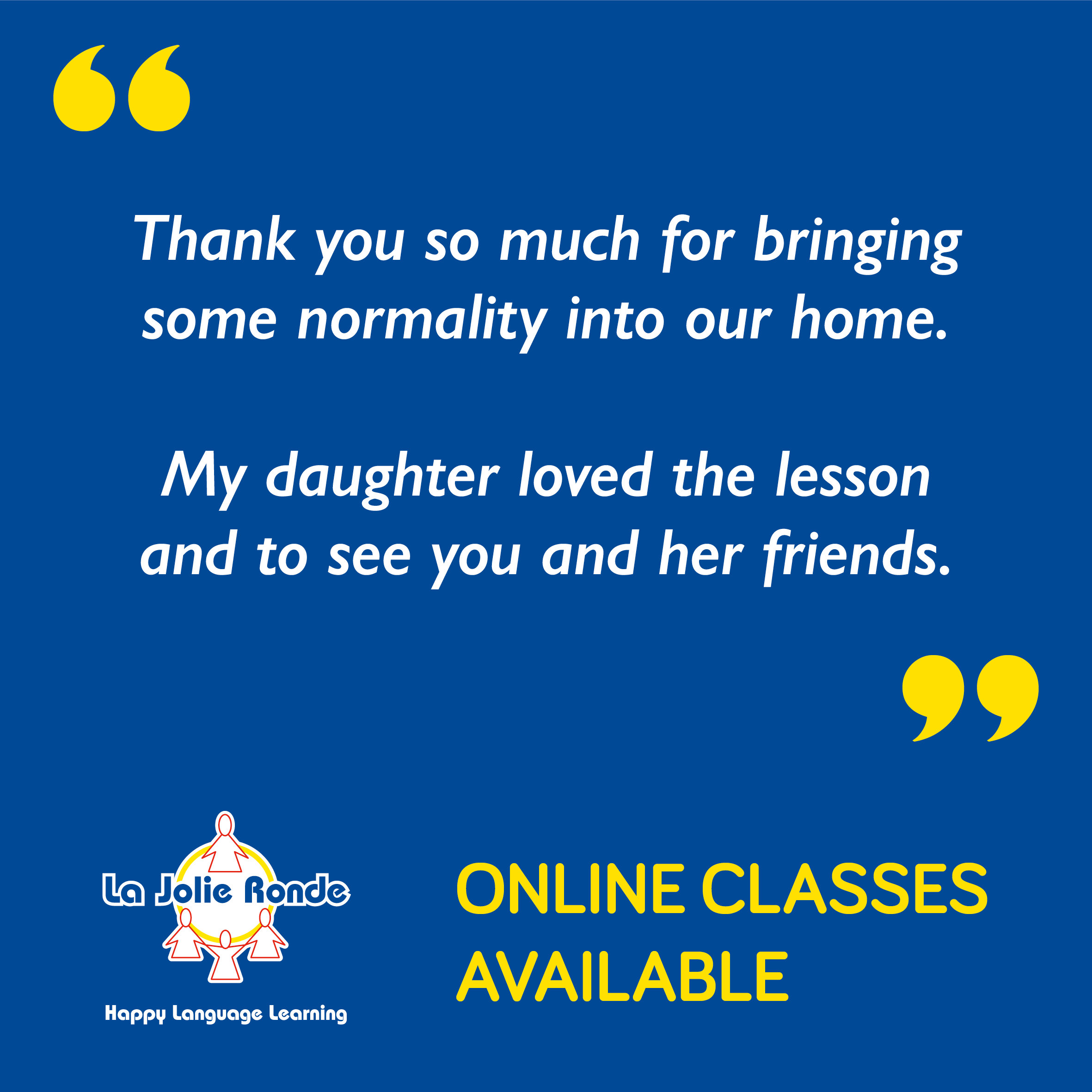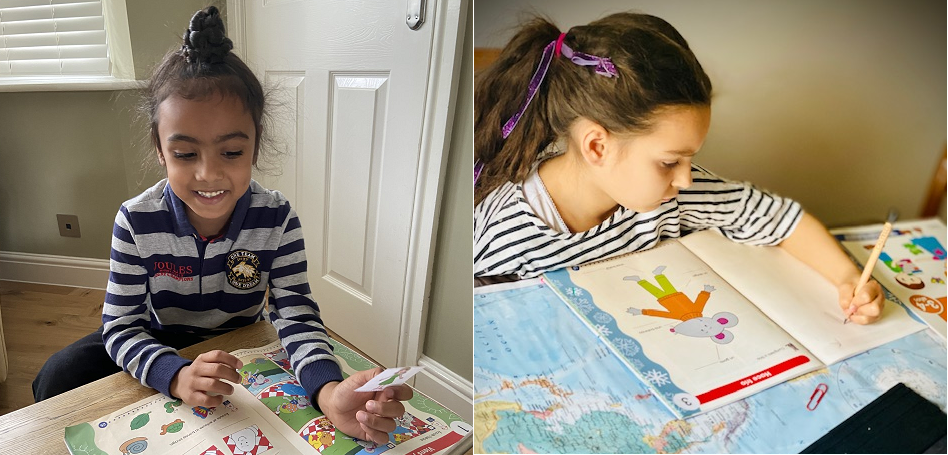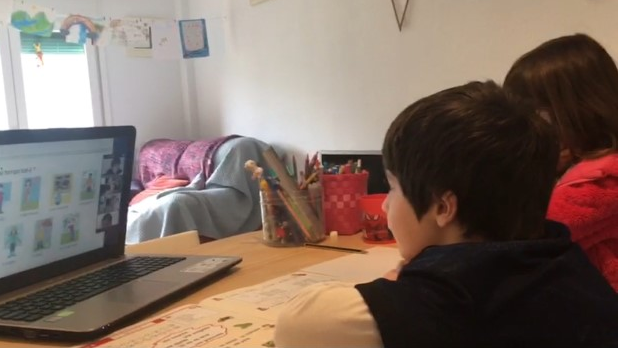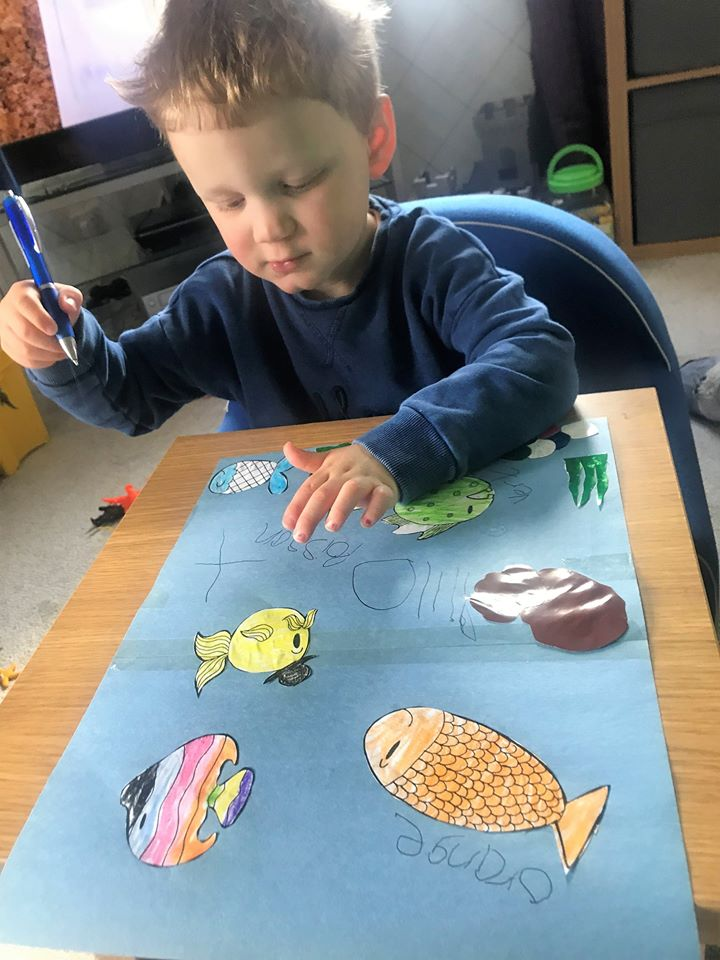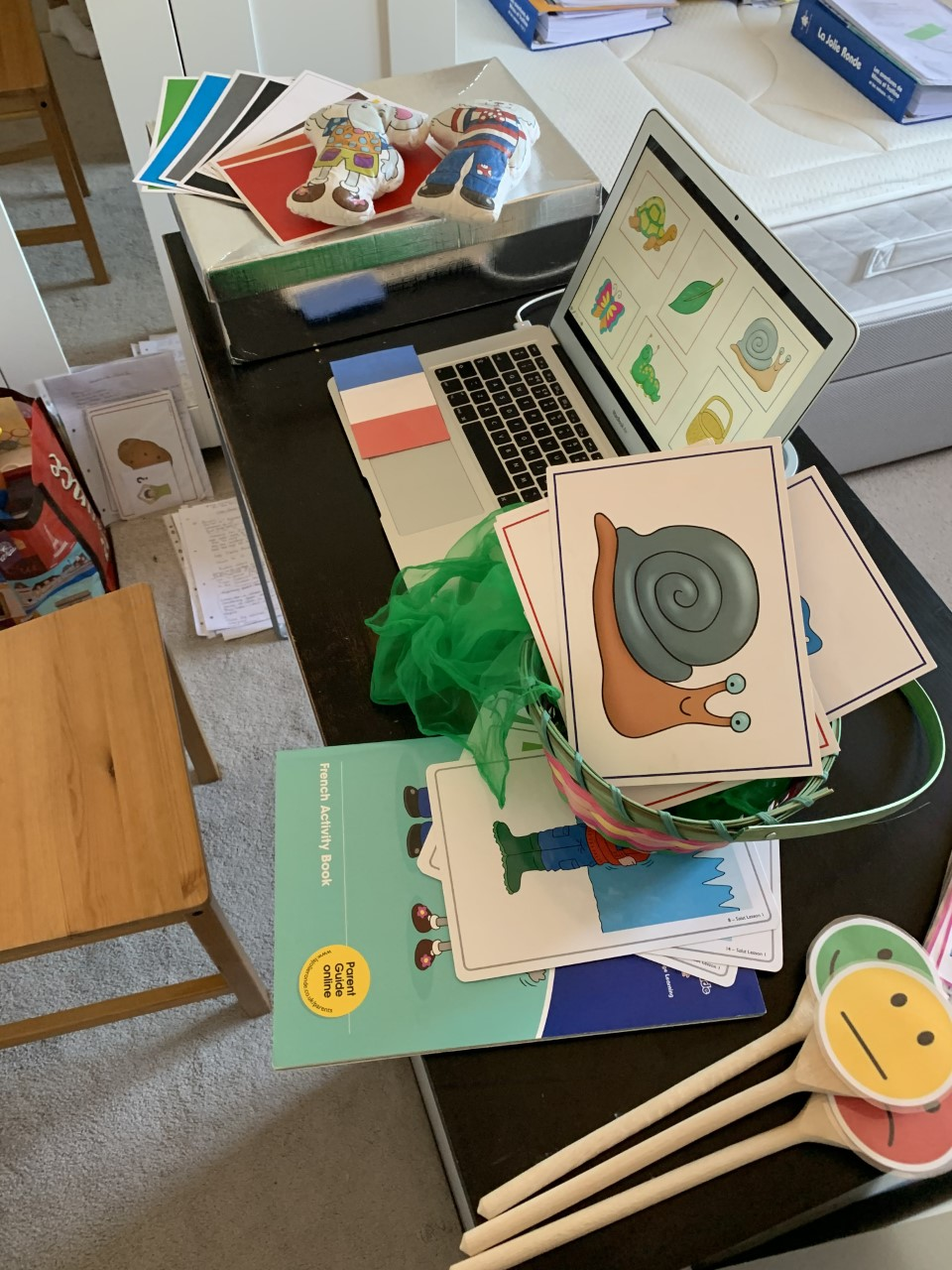 Many parents have now added La Jolie Ronde Online French and Spanish Classes to their weekly timetable. Here's why...
ONLINE CLASSES
Prior to the lockdown pupils were enjoying their weekly La Jolie Ronde French and Spanish classes at school, nursery, or at one of our open centres. As the lockdown was enforced, settings closed and families began to self isolate, to ensure our pupils continued with their bilingual learning, we acted quickly and positively by relocating our award-winning classes online.
The response and take-up of our online classes, over the last few weeks, has been fantastic, plus feedback and support from pupils, parents as well as school teachers, has been incredible! Our Online French and Spanish Classes are delivered via live video links and, just as with our normal weekly classes, the emphasis is on fun, positive language learning introduced through entertaining and enjoyable games, songs, role-plays and activities, based on a variety of topics, to suit each age group.
SAFE AND SECURE
Providing a safe and secure experience for you and your child is our number one priority. We can assure you that our fabulous network of Licensees have strict safety management systems in place before, during and after classes, therefore, enabling your child to safely continue and enjoy their French and/or Spanish language learning journey.
MUCH MORE THAN AN ONLINE CLASS
Did you know every child who signs up to our French OR Spanish programme receives...
Their own Pupil Activity Book. A high-quality A4 colour Activity Book that enables your child to continue with their language learning journey, plus you can see how they're progressing
Fun & enjoyable sessions which include learning and understanding about the country they are studying and its culture
A chance to reconnect and stay in touch with friends
Access to our fantastic media player app for supporting audio materials
Reward stickers plus encouraging recognition messages
A certificate as they complete each programme
Regular feedback on their progress
To find your nearest Online Class, or to find out what your local Licensee can do to help your child at home, please visit classes.lajolieronde.co.uk and simply enter your postcode or place name into the search box.