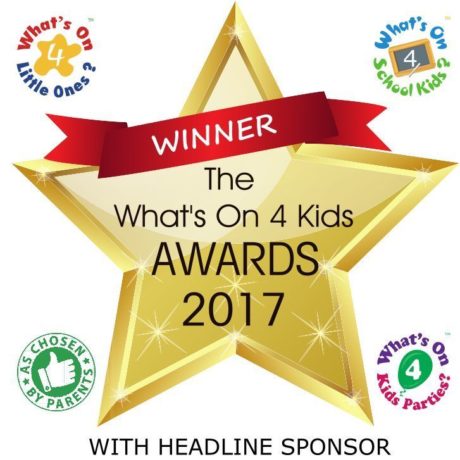 Wednesday, 11 Oct 2017
Voted Best National Licensed Activity
---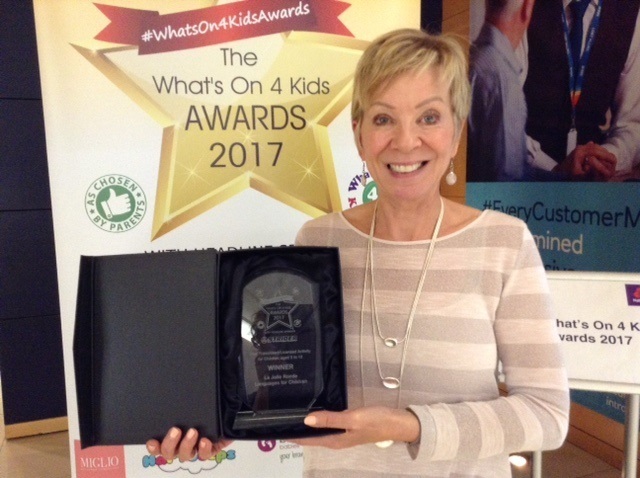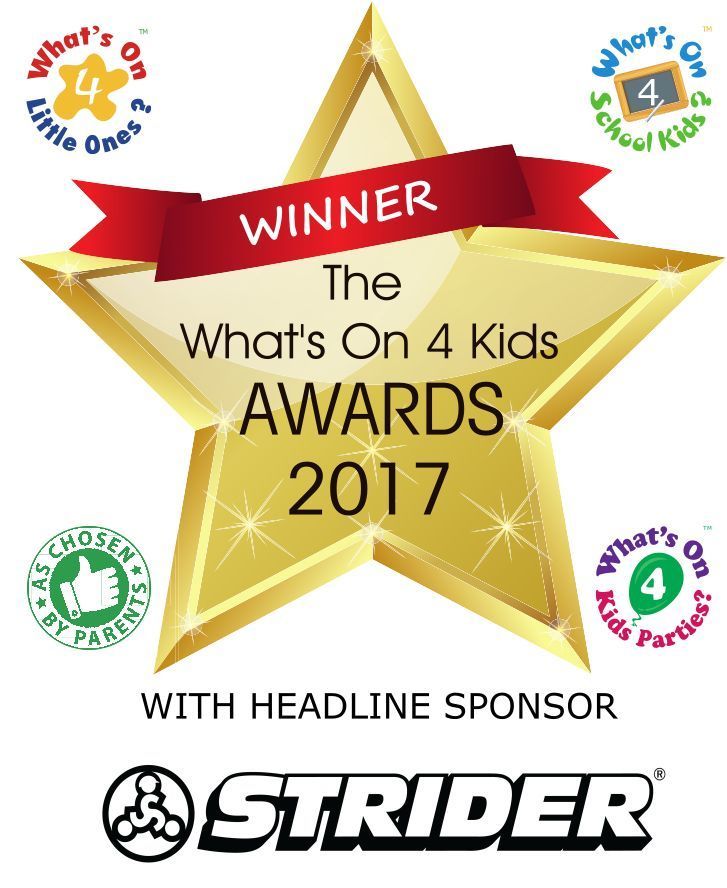 WHAT'S ON 4 KIDS AWARDS 2017
Category: Best National Licensed Activity for Children aged 5-12 years old
Finalists: La Jolie Ronde, Lingotot, Kidslingo, Spanish Amigos and Little Voices.
WINNER: La Jolie Ronde Languages for Children
Earlier in the year the Award Programme asked parents and children across the UK to nominate their favourite after-school and weekend activities. Every activity had the chance to be nominated and voted for, making the Awards a true representation of how parents & children feel towards what's on offer and a reflection of their eagerness to reward the very best.
The Awards that are now into their 11th year were held at a Finalists Award Ceremony at NatWest, in the heart of the City of London, at the prestigious 280 Bishopsgate location.
La Jolie Ronde beat 4 other children's activities, 3 of which were language learning activities; Lingotot, Kidslingo, Spanish Amigos and singing & drama activity Little Voices.
Marketing Manager for La Jolie Ronde, Mala Henry says, "We are absolutely delighted to win this award for the 4th year running, it truly is a great accolade, perhaps the most prestigious for children's activity providers. The category is always a tough one as there are so many fantastic and extremely popular activities, on offer, for our children today. Knowing that it's the parents and children who have voted for us makes it even more special. We see this recognition as a great achievement and reflects the pride we take in our language programmes, products and classes ", she added
To join our network of over 560 tutors teaching our award winning French and Spanish Programme enquire here
To find your nearest award winning French or Spanish class click here https://www.lajolieronde.co.uk/