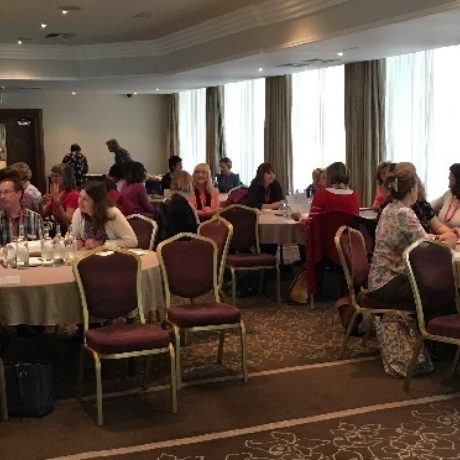 Tuesday, 21 Nov 2017
Dublin Meeting a Great Success
---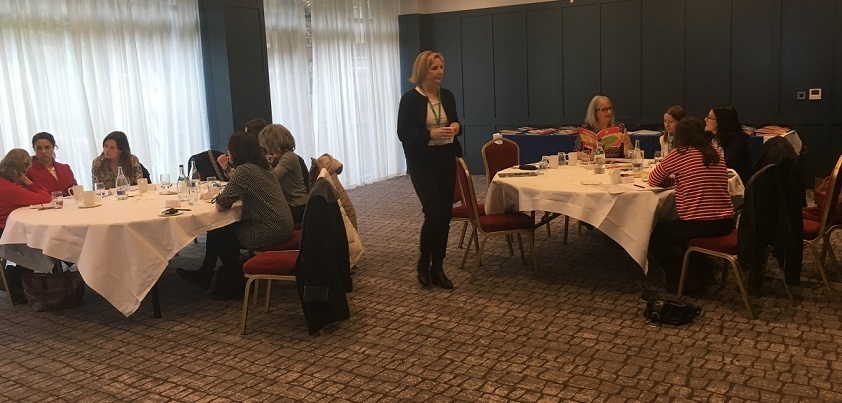 The Red Cow Hotel, in Dublin, was the setting for Irish Licensee and Tutors who gathered for their annual meeting. Steve Baker, General Manager for La Jolie Ronde, welcomed everyone then gave a full company update. A presentation, that had been put together by Licensee and Area Support Advisor Emma Hodder, entitled "A Day in the Life of a Licensee" was shown which everyone thoroughly enjoyed.
Group discussions and ideas on running your business and teaching followed. After lunch the announcement of the prestigious "Licensee of the Year" Award was announced as well as Service Award presentations.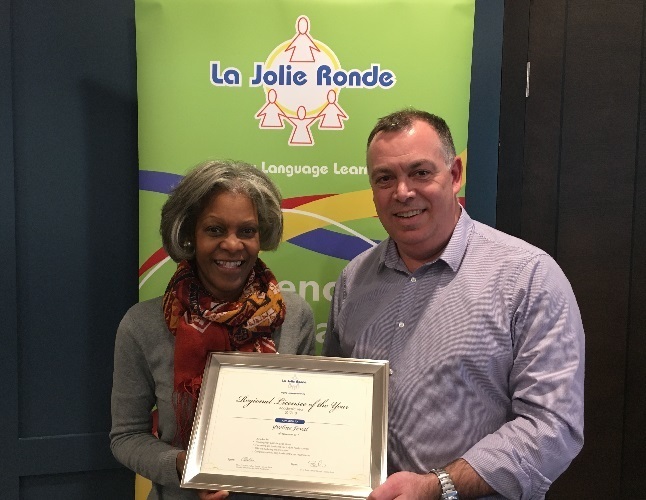 LICENSEE OF THE YEAR - IRELAND
WINNER: Yveline Feval
Yveline's Award is thoroughly deserved. She has been teaching French in the Dublin 12 area for a little over 2 years. Yveline now runs an extremely successful and flourishing business, teaching just over 60 pupils a week. Her classes are lovely and relaxed. She has found her niche in teaching and it comes across in her lesson planning, her delivery and her enthusiasm. It is clear to see her pupils thoroughly enjoy their lessons and her communication with parents is excellent.
To find out more about Yveline's classes call 087 63 75 137 or email: teachme.french@yahoo.ie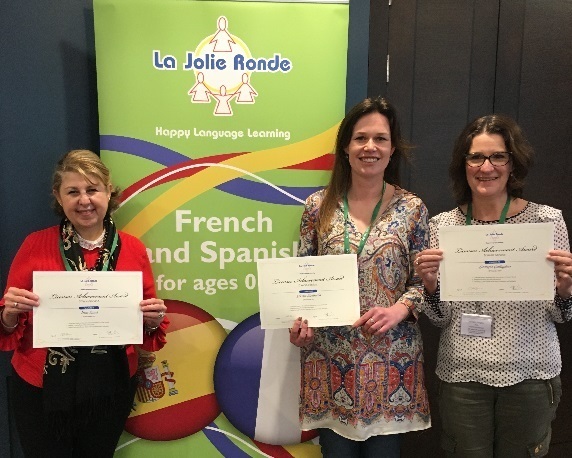 SERVICE AWARDS
At the meeting there were 3 Licensees who were presented with their 5 Years Service Awards.
A huge well done to Georgia Gallagher who teaches in Bray County Wicklow, Inas Saad who teaches in Dublin 18 and Elvira Zielinska who teaches in Longford. We look forward to working with you all for many more years to come.