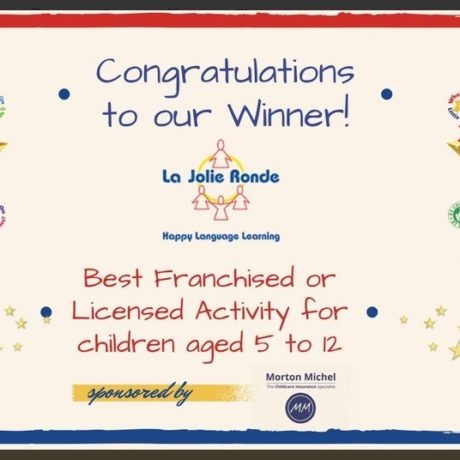 Wednesday, 04 Oct 2017
La Jolie Ronde scoops National Childrens Award
---
We are delighted to confirm that La Jolie Ronde French & Spanish for Children has been voted BEST NATIONAL ACTIVITY FOR CHILDREN AGE 5-12 YEARS.
Not only did La Jolie Ronde scoop the award for the 4th year running, they also beat 4 others, 3 of which were other language learning activities. (Lingotot, Kidslingo, Spanish Amigos and Little Voices Singing/drama).
A massive thank you to everyone for voting.