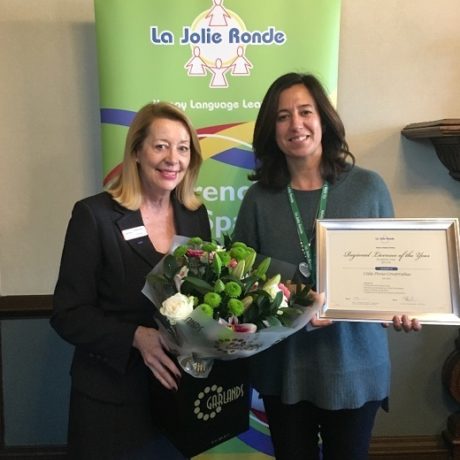 Tuesday, 07 Nov 2017
Licensee of the Year for Scotland & The North of England Announced
---
LICENSEE OF THE YEAR - SCOTLAND & THE NORTH OF ENGLAND
WINNER: Celia Perea Covarrubias
Celia, who only started teaching La Jolie Ronde just over 3 years ago, now runs an extremely successful and flourishing business, teaching Spanish to over 80 pupils a week in and around the Edinburgh area. As demand for her classes has grown, Celia now has enlisted the help of a tutor support assistant to support her.
Celia always ensures her classes are well prepared and delivered with clear objectives. Her classes are interesting, imaginative and a hive of activity. Her pupils participate enthusiastically in their lessons and it's quite clear to see they thoroughly enjoy the fun activities. Celia communicates well with Head Office and is always on hand to support and help other Licensees.
Celia your Award is extremely well deserved.
To find out more about Celia's classes call Phone: 0770 9591 891