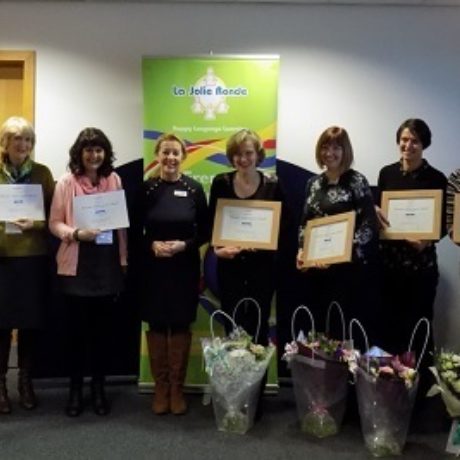 Monday, 06 Feb 2017
OUTSTANDING SERVICE AWARDS
---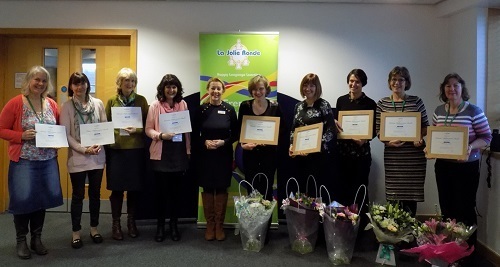 We were delighted to have, at the Midland and The North Licensee meeting, 5 licensees who between them have completed in total an incredible 80 years of running their businesses with La Jolie Ronde. This is an outstanding achievement and is testament to them, not only as fantastic teachers, but also successful business people. In order to reach such an impressive milestone demonstrates continued dedication and commitment to their business and to the children they teach, not to mention bags of enthusiasm and passion for teaching languages.
Our Licensees are:
10 years - Deborah Marsden - Long Eaton Nottinghamshire &
Louise Mantle – Hinckley Leicestershire
15 years - Alison Lindsay - Northwich Cheshire
20 years - Anthea Collard – Chesterfield
25 years - Jacqueline Arkley – Radcliffe on Trent Nottinghamshire
Also present today are 5 of our Licensees who have achieved 5 years Service:
Joanne Davis – Hinckley Leicestershire
Alison Guy - Nottingham
Natalie Jensen – Cheadle Cheshire
Sophie Mohajer - Sale Cheshire
Sophie Pritchard – Stockport Cheshire
We are extremely proud of each and every one of you and look forward to working with you for the many more years to come.