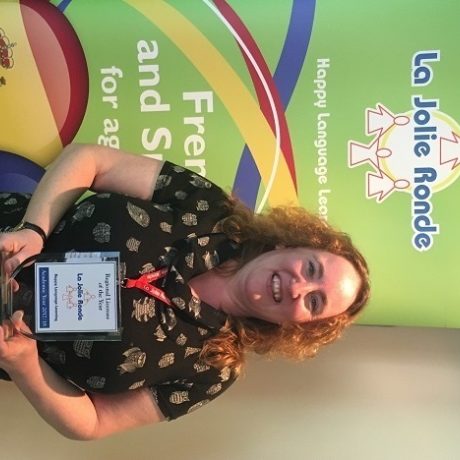 Tuesday, 01 May 2018
LICENSEE OF THE YEAR FOR THE SOUTH WEST & WALES ANNOUNCED...
---
We are absolutely delighted to announce that Claire Holland has been crowned Licensee of the Year for the South West & Wales.
Claire, who teaches La Jolie Ronde French in and around Southampton, originally joined as a tutor in 2012 before becoming a licensee in 2013. She started with a healthy 36 pupils but today she has more than trebled this and today Claire currently teaches over 140 course pupils!!! Claire teaches, with the help of her tutor, in 5 local Southampton schools and 2 Nurseries.
Claire's love of being a licensee simply radiates from her and this evidently shows in her lessons. Her lessons are professional yet characterised by good humour and lots and lots of laughter and joy.
Claire we are so proud to reward you this very well deserved award.