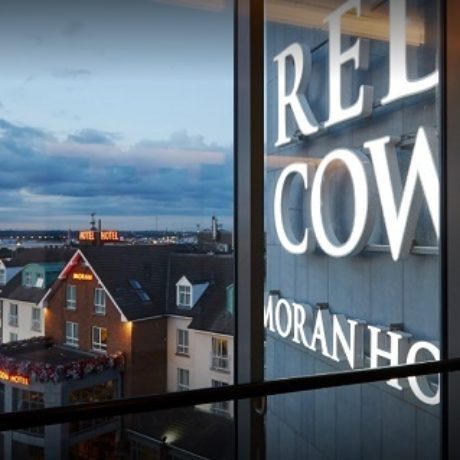 Thursday, 05 Dec 2019
Dublin Holds Annual Licensee Meeting
---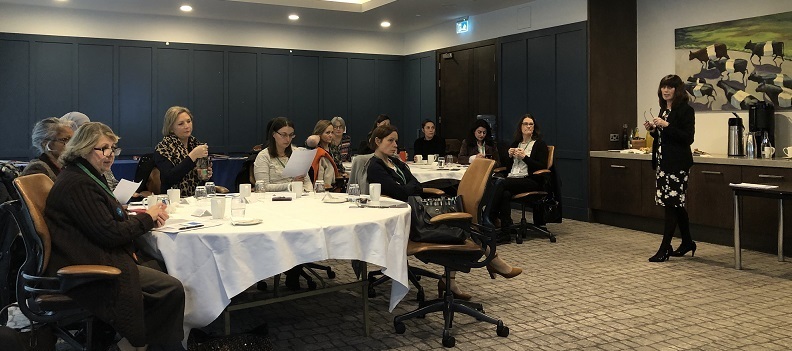 The Red Cow Moran Hotel in Dublin hosted our Irish Licensee Meeting last weekend.
The meeting was opened by Steve Baker, La Jolie Ronde's General Manager, who gave a full company update and congratulated everyone on a successful year. Sandra Mitchell then followed with an interesting session on 'creating a positive learning environment'.
Licensee Achievement Awards were announced and presented by, the Area Support Advisor for Ireland, Rhona Gomes.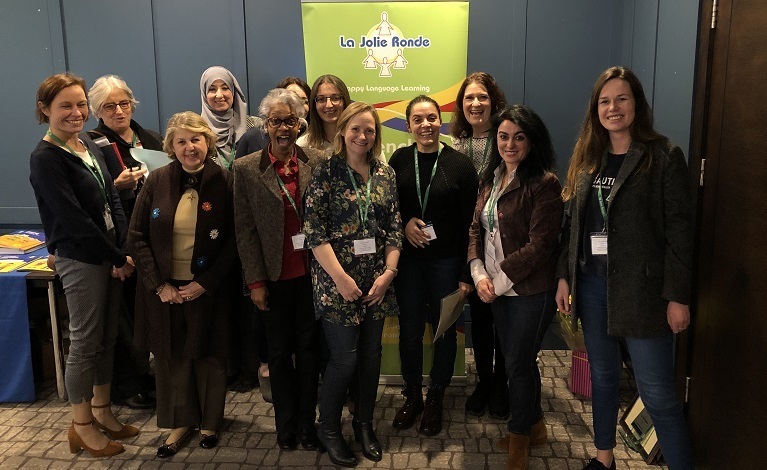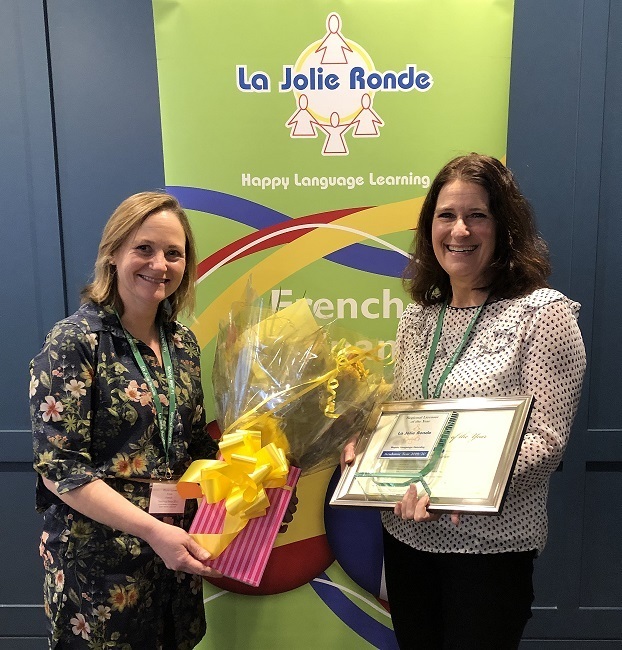 LICENSEE OF THE YEAR FOR IRELAND
🏆Many congratulations to GEORGIA GALLAGHER
Georgia set up her language school, Greystones Languages for Children, in 2013 and today it is a thriving teaching business. Together with her tutors, Georgia teaches French & Spanish to around 70 course pupils a week in and around Greystones, Co. Wicklow. Her enthusiasm for teaching is evident in her classes and she has a good appreciation of the La Jolie Ronde teaching method. Georgia is always well prepared and her material is always of exceptional quality. It is clear to see she has an excellent relationship with both her pupils and parents alike.
Many congratulations Georgia on your award!!!
To find out more about Georgia's classes visit her website here or Facebook page Greystones Languages for Children
⭐️5 YEAR SERVICE⭐️
Many congratulations to Sophie Imarzouk (on the right) who was presented with her 5 Year Service Award.